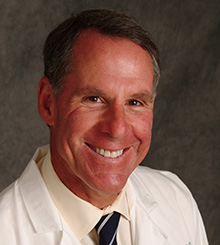 Joseph Werthammer, MD, FAAP
Professor
Hospital Privileges
Cabell Huntington Hospital
Biography
Dr. Joe Werthammer has been a practicing neonatologist in the Division of Neonatology since its creation in 1976. That same year Dr. Werthammer joined fellow Neonatology pioneer, Dr. Gilbert Ratcliff, to create the first Neonatal Intensive Care Unit at Cabell Huntington Hospital. Dr. Werthammer's clinical and research interests focus on assisted ventilation and control of breathing in the premature infant. In addition to his clinical interest in neonatology, Dr. Werthammer was chairman of the Department of Pediatrics for 25 years and served as the chief medical officer of Marshall Health. He has been involved in designing academic medicine and residency education programs and has collaborated in publishing multiple scientific articles.
Education
Medical School: West Virginia University School of Medicine, Morgantown, W.Va.
Residency: University of California at San Diego - Pediatrics, San Diego, Calif.
Fellowship: Harvard University - Neonatal/Perinatal Medicine, Cambridge, Mass.
Honors and Memberships
Fellow, American Academy of Pediatrics
Member, WV/Cabell County Medical Association
Certifications
Certified, American Board of Pediatrics, subspecialty certification in Neonatal-Perinatal Medicine