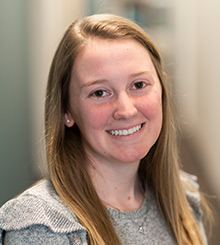 Alexis Patterson, LGSW
Therapist
Biography
Alexis is a therapist through Marshall Health at PROACT. She is currently under supervision to become a licensed independent clinical social worker in West Virginia. She has 3 years of experience working with adults struggling with mental health and addiction. Along with working as a therapist, she is also employed as an on-call crisis worker.
Education
Undergraduate: Marshall University, Huntington, W.Va.
Graduate: Marshall University - Social Work, Huntington, W.Va.
Certifications
Licensed Graduate Social Worker, West Virginia Board of Social Work