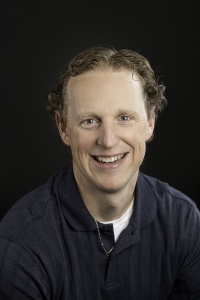 HUNTINGTON, W.Va. – Marshall Family Medicine and the department of family and community health at the Marshall University Joan C. Edwards School of Medicine welcome Zachary H. Hansen, M.D.
Hansen has been named medical director of Marshall Health's division of addiction sciences and an assistant professor with the School of Medicine. He also continues his role as medical director of medication assisted treatment (MAT) at the Provider Response Organization for Addiction Care and Treatment (PROACT).
"Dr. Hansen is a wonderful addition to our team," said Stephen M. Petrany, M.D., chair of the school's department of family and community health. "He has served patients from our tristate community for more than 14 years and was instrumental in the collaborative formation of PROACT, which brought medical, behavioral and social resources together to provide comprehensive substance use disorder care. "
Hansen is certified by the American Board of Family Medicine and specializes in both primary care and addiction medicine. He obtained his medical degree from and completed his residency at Marshall University.
"I am excited to return to my alma mater and contribute to academic medicine," Hansen said. "I hope to contribute to the expansion of addiction medicine services, research and training for the next generation of physicians."
Hansen sees patients at Marshall Family Medicine (1600 Medical Center Drive, Huntington, 304-691-1100) and PROACT (800 20th Street, Huntington, 304-696-8700).