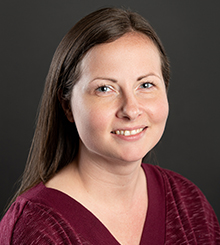 Sarah Jackson, MA
Therapist
Biography
Sarah is experienced in counseling adults and adolescents. She has a special interest in working with couples/families and youth with co-occurring disorder and behavioral issues as well as adults with substance use and addiction disorders. She completed her practicum at St. Mary's Medical Center counseling patients who had cancer, infectious diseases, diabetes, heart surgery and stroke.
Education
Undergraduate: Marshall University, Huntington, W.Va.
Graduate: Marshall University - Counseling, Huntington, W.Va.